OpLaunch Company Information
Shifting from the perspective of a specialist to that of new product developer
OpLaunch helps new product developers thrive by:
Accelerating the development of advantages
Designing the development environment to improve the development experience
Providing requisite variety
OpLaunch enhances the capabilities of individual contributors so that they can shift from their specialist perspectives to that of new product developers so that the interplay of everyone's efforts (plans, decisions, actions,... ) is more synergistic throughout development. The enhancement of the capabilities of individual contributors to achieve new product development success is the OpLaunch raison d'être.
Using a Development Experience (DX) approach, we train individual contributors (such as designers, engineers, programmers, scientists, support specialists, and documentation specialists) to synthesize NPD advantages. Managers benefit from an improved NPD ecosystem.
In addition to our Development Experience approach, we offer a launch design approach called Launch Architecture. Launch design is complementary with other development popular techniques such as Design for Six Sigma (DFSS), Stage-Gate, Voice of the Customer, Lead User processes, House of Quality (QFD), and TRIZ. We advocate the inclusion of a launch architect as an NPD team member. In cooperation with a team leader or product manager, the launch architect develops the launch strategy and the design that harmonizes the efforts of all the development resources.
OpLaunch does not sell launch-related templates or best-practice reports.
Benefits from comprehensive development efforts
The most effective efforts focus on the development of the capabilities of the network and its contributors. This includes disciplines such as engineering, product management, manufacturing, purchasing, quality assurance, public relations, sales, support, advertising, trade show services, training development and delivery, industrial design, user interface design, multimedia production, web site development, compliance engineering, packaging, brand management, distribution channel management, project management, and the next-big-thing. In addition, an NPD project usually requires priority support from departments such as shipping and receiving, IT, human resources, facilities, and legal.
Another detractor to NPD success is the significant responsibilities of NPD contributors to current products and duties to routine company activities. A well-crafted launch design clarifies which individuals are critical to the success of the NPD effort and other supporting roles.
Consider the challenges faced by many NPD team leaders. Sub-optimization occurs because of factors such as functional silos, matrix organizational structures, and inconsistent metrics. Internally, NPD project delays result from factors such as over-committing critical resources, learning curve issues, project communication problems between networked team members, and distractions from non-critical sources.
Maximizing the probability of launch success
"Product commercialization often turns out to be the most expensive and risky part of the new product process, as well as the most poorly-managed." Crawford and Di Benedetto, New Products Management, 6th edition, McGraw-Hill Education, 2000, page 358.
We have completed projects that ranged from a one-day duration to more than a one-year duration. We have worked with companies whose size ranged from one person to more than 100,000. Regardless of the scope of the project or size of the company, our specialty is to design and implement solutions that ensure the maximum potential for new product development success.
We know that when you are buying a service (such as ours) that you may consider doing the work yourself. When you have an imperative to improve new product development activities, your team may evaluate multiple claims. We encourage you to evaluate our experience, certifications, and publications as you select partners to maximize the probability of success of your new product development projects.
Founder
OpLaunch founder, Mark A Hart, is a certified New Product Development Professional (NPDP) and immersed in NPD techniques. He is a frequent contributor to NPD publications.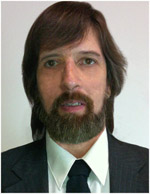 Biography of OpLaunch founder Mark A Hart
e-mail: mark_hart@oplaunch.com
phone: 724 258 8231
Twitter: @OpLaunch
3059 Route 136, Suite A
Finleyville, PA 15332 United States of America
Eastern Standard Time Zone (New York)
Contact OpLaunch to enhance the capabilities of individual contributors
To inquire about specific ways to improve your new product or service development results using a Development Experience approach, please contact OpLaunch.